Kristen Berube M.A., R.C.C.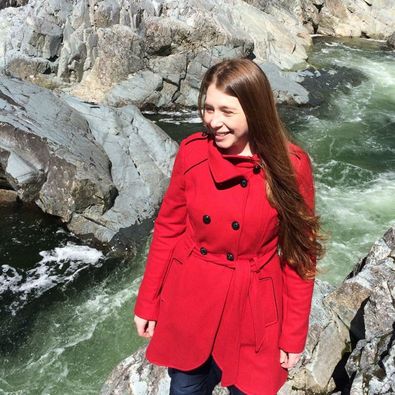 Education, Training and Certification
Kristen received her Masters of Arts in Counselling Psychology through the Adler School of Professional Psychology in Vancouver, British Columbia, with a concentration in Mindfulness-Based approaches to overall health and well-being. She did her undergraduate training at Vancouver Island University.
Kristen utilizes a number of brief therapies including mindfulness-based cognitive therapy (MBCT), cognitive behaviour therapy (CBT), Applied Behaviour Analysis (ABA), Dialectic Behaviour Therapy (DBT) and Motivational Interviewing in order to create individualized planning to meet your unique needs.
She has assessed and worked with clients (children, teens and adults) with diverse needs: addictions, anxiety, grief, bereavement, insomnia, phobias, panic, depression, burnout, compassion fatigue, confidence issues, GLBTQ Issues, infidelity, eating disorders, cultural issues, recovery coaching, 12-Step support,
concurrent/ co-occurring disorders,
career and employment issues, couples counselling, family issues, parenting issues, parent/teen conflict, adjustment issues, anger management, PTSD, perfectionism, self-esteem issues, school issues, test anxiety, bullying, self-care, sexual issues, sleep issues, suicidal thoughts, trauma, women's issues, crisis/high risk clients. Kristen has also lectured and presented as a keynote speaker regarding her expertise in using mindfulness for treating substance use
(Island Health mental Health and Addictions Advisory Forum- 2015)
and will be speaking at the
Sensitive Soul Conference (Sensitivity, Emotion and Complex Me)
in October 2015 on her holistic model for work with Highly Sensitive People (HSP's).

"My approach to clients is always strength-based, as I believe that every individual has unique strengths and resiliencies that can serve as a foundation for their personal growth. One of my key professional interests the cultivation of resilience (the ability to bounce back from adversity), and self-efficacy (one's own belief in their capacity to change and achieve goals). I believe that both of these internal resources can be cultivated in any individual through personal exploration and self-reflection. I assist clients in tapping into existing strengths.""I've witnessed again and again what happens to a persons' spirit when they attempt to numb or escape the intensity of their feelings. As Brene Brown said, we cannot selectively numb. Our strategies to escape who we are and how strongly we feel dulls the vibrant experience of living. Counselling is a sacred realm where people come back to life by connecting deeply with their own spirit. There is nothing more beautiful than watching the transformation that follows when a person tends to their soul and comes alive in the present moment".
"I've always known I would be a healer. When I was five I would scamper out to the woods and sit with the forest animals all day. I had a throne carved out of stone. I would concoct potions from birch bark and moss and try to heal my friends when they were suffering. I thought I would grow up to be a medicine woman. Instead, my journey led me to the sacred realm of counselling and teaching mindfulness. But deep down inside, I'm still that little girl that is enchanted by the limitless possibilities of the human soul".

Kristen recently returned from her a transformative journey of her own. After completing an intensive teacher training program for Mindful Self-Compassion in Amsterdam this summer, she fulfilled her hearts' longing and travelled to a Zen Buddhist Monastery (Plum Village) in order to receive her Five Mindfulness Trainings and become a direct disciple Zen Master Thich Nhat Hanh. Kristen describes "practicing what she promotes", and believes that walking the path set out by her own heart and soul is what allows her to lead others to do the same. "My goal is to embody loving-connected presence with everyone I meet".

Read Client Testimonials Here
Kristen is a Registered Clinical Counsellor (RCC Registration #10501) through the British Columbia Association of Clinical Counsellors (BCACC), and is a certified service provider for a number of Employee Assistance Programs (EAP).
---